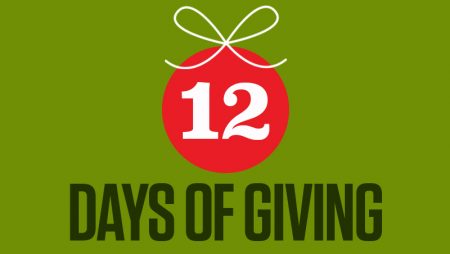 Twelve Days of Giving' is a new Betsoft Gaming promotion that aims to spread holiday pleasure this year.
Betsoft Gaming is proud to announce that its 'Twelve Days of Giving' charity initiative will go out on December 14th and run for the next twelve days.
Betsoft has chosen a number of Malta-based charities to receive holiday cheer as a thank you for their efforts and in recognition of the excellent service they give. Betsoft Gaming will help to supply some of the much-needed things sought by the organizations, ranging from animal welfare to children's gifts, soup kitchens, and food banks.
Betsoft has considered its environmental effect in addition to the 'Twelve Days of Giving' to these amazing nonprofits, groups, and charities. All of its suppliers are headquartered in Malta as well. Betsoft has worked to reduce its carbon footprint in this way.
Betsoft, being a global brand, has a strong presence in a variety of countries, thanks to its large client base and multi-national workforce. However, because its headquarters are in Malta, it was thought appropriate to focus this aid program on Maltese organizations and people.
'Betsoft has an active Corporate Social Responsibility program, and it is truly our joy to be collaborating with so many different charities,' stated Kami Scerri, Marketing Manager at Betsoft Gaming. We've also been encouraged by the number of people who have contributed to our 'Twelve Days of Giving' effort. Everyone has contributed in some way to make this a success for the people and animals we're trying to aid, from the suppliers to our team.'
From December 14th through December 25th, 2021, Betsoft's 'Twelve Days of Giving' will operate on a daily basis. For the most recent news and updates, follow Betsoft on social media sites.